Innovation Awards 2014
Date: 4 December 2014 : 08:00 - 08:00
Presented by Dr Maggie Philbin TeenTech CEO and BBC Journalist, Presenter & Broadcaster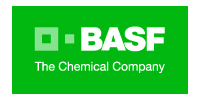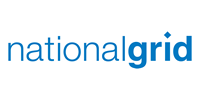 The winners of the prestigious NEF Innovation Awards were announced in London last week (Thursday 5 December). Awards were made for innovations in smart motorway design, ground-breaking insulation improvements, food security initiatives and donation processes that have been turned upside down to break away from conventional methods (full list of winners below).
The Awards were presented by Maggie Philbin, TeenTech CEO and BBC journalist, presenter and broadcaster at the NEF's annual 'Innovisions' conference.
The Innovation Awards were established last year to recognise and celebrate the very best in UK innovation. The Awards provide an opportunity for individuals and organisations to celebrate their innovation and gain recognition for the role they play in inspiring and motivating others.
The winners in all eight categories were decided by a panel of industry experts, influencers and leaders including the award sponsors EMC, BASF: The Chemical Company, and National Grid and EDF Energy.
Describing the judging process Professor Sa'ad Medhat NEFs CEO. "The winners were chosen due to their clarity of intended purpose, uniqueness of approach, potential impact, and whether they stimulated and galvanised others. They demonstrated economic value and social benefit, which will help promote sustainable growth in the UK."
Innovation Awards Runners-Up
Special Commendations were given to the following individuals and organisations:
James Forward from Costain - for being instrumental in personally driving the development and delivery of COpath - a new technology that monitors the movement of people around a transport hub using wireless signals omitted through smart devices.
Balfour Beatty - for their customer experience tool – MAP - an innovative customer experience model that integrates the company's activities and converts it into an almost real-time feedback loop for the business.
Costain - For their identification of innovative ways of engaging young people in STEM subjects as well as raising awareness of job opportunities within the engineering industry with the implementation of a STEM game app.
Haydn Duffy from South West College - for his excellent example of the practical application of recycling in fashion.
Luke Graves from Hull College - for excelling in his apprenticeship at Total LOR. Luke was instrumental in identifying several process problems at the refinery. All reports from the refinery highlighted Luke's technical ability and excellent safety awareness and he was praised for preventing substantial losses.
Selby College and Doosan Power Systems - for their development and delivery of a successful innovative collaborative programme improving employment opportunities for many people in and around their community.
Dudley College - for identifying a shortfall in higher level engineering skills in the region and addressing the problem by creating Dudley Advance – a new centre for Advanced Manufacturing and Engineering.
AND THE WINNERS OF THE 2013 INNOVATION AWARDS ARE:
Most Inspiring Innovation Leader
Calvin Blacker from Balfour Beatty
Calvin executed a collection of innovative ideas through a significant construction project on Smart Motorway design. There were several other large-scale construction projects nominated, but this projects the level of personal leadership and demonstrated the qualities empowering innovation to ensure his team drove the project forward to success.
SPONSOR: BASF The Chemical Company
Business: Most Innovative Business
Loftzone, Dave Raval
Loftzone undertook research that demonstrated that loft insulation was up to 50% less effective than previously thought in 80% of UK buildings. They then set out to invent a patent-pending solution to this issue, which they have successfully brought to market.
SPONSOR: BASF The Chemical Company
Business: Innovator of the Year
Liam Maxwell, Government Digital Services, Cabinet Office
Maxwell is the driving force behind a major overhaul of Whitehall's IT operations in the pursuit of cost and time savings. He believes that government spends too much on IT, and is championing policies to help reverse this spending.
SPONSOR: BASF The Chemical Company
Education & Training: Best example of innovation in a final year STEM-related degree project.
Eamon Rafferty, South West College
In his final year project, Eamon took an innovative approach in the design of luxury travel pack for men. He used several methods that enabled the design to be produced cheaper and that made the travel bag less bulky.
SPONSOR: EDF Energy
Education & Training: Innovative student of the year
Daniel Holland, Airbus (previously Coleg Cambria)
During his apprenticeship at Airbus, Daniel took part in many different projects that he continuously excelled in. Daniel created a package that he delivered to a primary school in order to promote engineering to the students. He also lead an innovative investigation into the suitability of a new measurement device that saved Airbus time and money. Lastly, Daniel was a key player in the development of 3 bio-gas plants in India to help communities cook food while reducing deforestation.
SPONSOR: EMC
Education & Training: Best example of innovation in a STEM course or training programme
Bradford College & Royal Surrey County Hospital
Bradford College and the Royal Surrey County Hospital have worked together to introduce a blended-learning programme for pharmaceutical science. The focus of the projects was to consider a lean way of delivering a robust, holistic programme after ongoing concerns regarding the quality and delivery of the Btech UPK for PTPTs in the South East.
SPONSOR: EMC
Best example of voluntary sector innovation award
Leukaemia & Lymphoma Research
Leukaemia & Lymphoma Research were the first charity ever to build their own crowdfunding platform in-house and did so in just 6 months and produced pledgeit.org.uk. Pledgeit overcomes the feeling of 'fundraising fatigue' associated with traditional sponsorship methods by letting friends challenge friends.
SPONSOR: National Grid
Best example of government policy enabling innovation
CABI
CABI is the parent non-profit organisation of Plantwise – a food security initiative. Plantwise is making a difference in the lives of over 280, 000 farmers worldwide, working innovatively to increase food security and improve rural livelihoods.
SPONSOR: National Grid