Innovation in Education Seminar
Date: 28 February 2014 : 14:00 - 17:00
Have you the innovative capability to create the next game-changer?
Do you have a clear strategic innovation focus?

Have you developed key innovation clusters that align to regional economic priorities?

How ready are you to exploit innovation to maximise opportunity?
Today, FE colleges have a vital role to play in driving sustainable economic development in their regions. By providing the right skills and solutions needed by business and industry, Colleges create economic value and social benefit for the communities they serve. However, to deliver consistently on what employers want, colleges need to be innovative.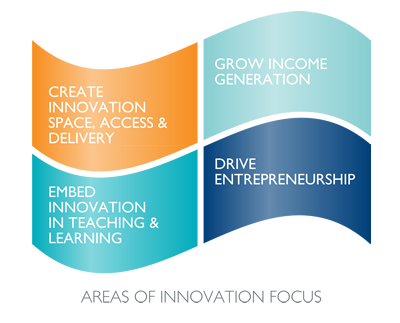 More than ever, colleges need to think ahead. Investing in building your college's innovation capability ensures your competitive edge and provides the opportunity to:
grow income generation
drive entrepreneurship
embed innovation in teaching and learning
create innovative space, access and delivery
Stagnation happens quickly. So fast, you may not even be aware. But when your pipeline of new programmes dries up, and another college launches the 'next big thing!' you know time is already too late. Avoid this situation before it happens. This highly interactive seminar will invigorate you to think about 'what is next' in a structured way that aligns with market demand and your internal capability.

Through a range of tools and techniques this seminar will help you to:
Create a culture of curiosity and ownership
Improve agility and responsiveness
Stimulate cross-curricular innovation
Develop habits of innovative best practice
BENEFITS
By attending this Seminar, you will:
Understand the best ways to generate ideas quickly
Create approaches that drive entrepreneurial thinking
Harness pockets of innovation for greater value
Enrich teaching and learning through innovative practices and methodologies
Know the cultural triggers to make people more interactive
Generate a shared understanding of innovation
Create differentiated product offerings to attract private sector income
LOCATION
The Royal Society of Chemistry
Burlington House,
Piccadilly,
London,
W1J 0BA